The US market opened down with a vicious gap this morning as JPMorgan spit the bit on their Q4 earnings and S&P-to-downgrade-Europe chatter filled the air.  S&P said no comment which means it's likely true.
My initial commentary from the Faculty Lounge below: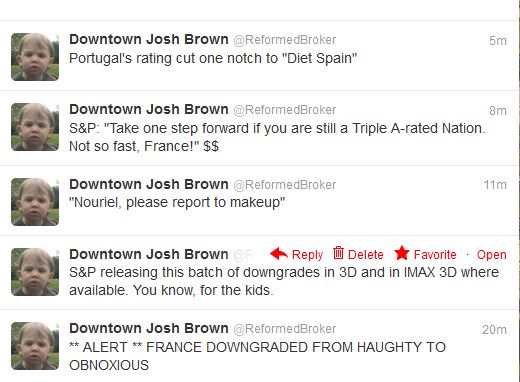 I guess I'm in wait and see mode on these rumors like everyone else.  That chatter is that Germany will be spared but FrAAAnce may be about to vecome FrAAnce.
We shall see.