I've been talking about this theme a lot in the media this week – I'm really interested in the stocks that benefit from what I think will be a boom in activity in foreclosure remodeling.
There are somewhere between 5 and 6 million homes that are either in foreclosure or on the way according to different research I've come across.  There is also a sense that Wall Street players with big money are going to be all over this foreclosure story in 2012.  I'm not bullish on housing prices, I'm bullish on the velocity of activity that will be happening as we cycle through these foreclosures.  The homes cannot be sold until they are fixed up, and a ton of money is going to spent doing just that.  There's a great article in the Wall Street Journal today about this exact subject.
Here are the remodeling-related stocks with market caps of $500 million and up.  These are my hunting grounds, many of these stocks already look outstanding technically…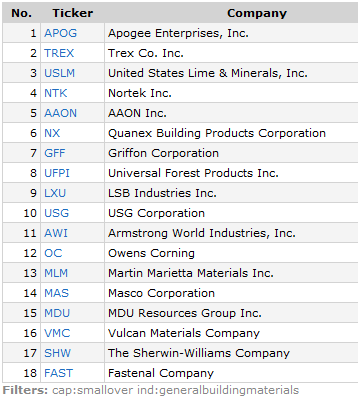 Some retailers like $HD and $LOW should also be in consideration to play the trend.
Also, it doesn't hurt that pending home sales were better than expected this morning.  The $XHB names are flying, things are percolating in this entire cohort.