Want to see how your tax money invigorates the economy…in one specific area of the country?
Have a look at the below Case-Shiller home price index by metro area below (courtesy of Real Time Economics) and tell me if you can spot the housing bull market: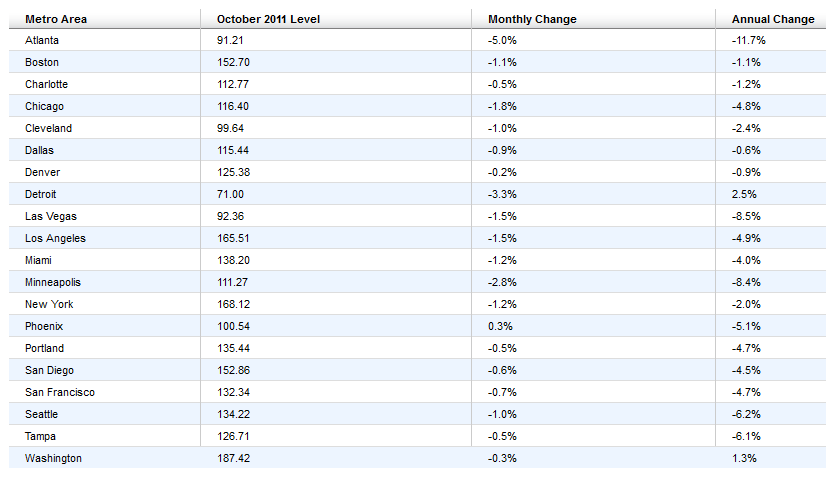 Did you guess Washington DC as the lone housing market in a pricing uptrend this year?  Congrats!  You win nothing.  Nor do most of us.
But this is a very consipucous win for lobbyists, bureaucrats and related hangers on.