Your average fundamental sell-side analyst has spent the year kneeling in the grass, gazing at ants through a magnifying glass while hurricanes, earthquakes and volcanic explosions raged all around him.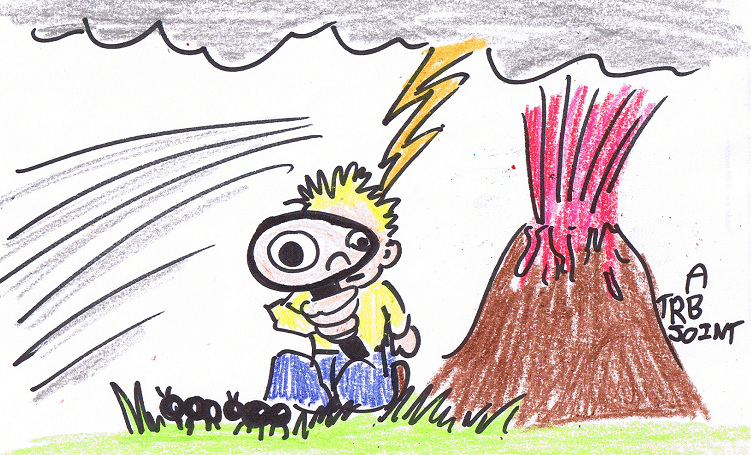 Anyone who tells you this is a stockpicker's market should probably be in a hospital gown and under observation.  The key to this market has zero to do with discounted cash flow analysis and everything to do with risk-on, risk-off macro-driven shenanigans.  Picking stocks in this market is like comparing snowflakes in an avalanche – pretending otherwise is rank stupidity or deliberate disingenuousness.
And no one lost you more money this year than fundamental sell-side analysts "covering" the bank sector.  Oh my god.  Bank of America is down like 70% this year and the rest of them have all been proportionately slaughtered.  In the sell-side brokerage research world, the term "covering a sector" sometimes means trying to find the name that's the least bad so they have something to pitch to clients.
And none of the sell-side fundamental analysts covering the bank sector has lost you more money than Dick Bove of Rochdale Securities.  This guy was on television everywhere you looked all year (thanks to his media connections, not his track record or the timeliness of his calls).  Bove was telling you to buy BofA and Citi, dismiss the bearish economic arguments, treat MF Global's sell-off as "overblown" and get long Jefferies as a takeover target.  No other bank analyst had more face time in 2011 and no other bank analyst did more damage to the knife-catching public.
But Dick has found a flaw.  Actually, he's found four of them.  Four reasons why his bank stock recs haven't panned out (yet)….
From FT Alphaville:
Why Was I Wrong in 2011 and Will This Continue Through 2012?

The answer to the question as to why I was wrong in 2011, and some other analysts may have been as shown in the Bloomberg survey, is clear. I failed to understand that the fears in the market concerning banking were so great that the fundamental improvements in the economy, the industry, and companies like Bank of America and Citigroup would simply be ignored.

The next question that arises concerns whether the fears in the marketplace are reasonable and whether it is true that the banking industry can suffer very negative consequences that do not impact the overall economy. The key issues are these:
Dick has come up with four minor details he's overlooked this year but remains adamant that one day, the XLF names will rise again.  I applaud at least the first part of that.  It takes a man to admit when they're wrong and all of us are wrong at one time or another.  The difference is that some us choose to stick to their guns when wrong, usually doing more damage in the process, and some of us take the loss and reevaluate.
Dick deserves credit for admitting he's wrong, whether or not he deserves credit for doubling down here…well, only time will tell.
Click over to read the entire explanation.
Source:
Why I was wrong, by Dick Bove (FT Alphaville)
Tags: $XLF $BAC $C $JEF