Is the Nasdaq 100 ($QQQ) about to break out big?  My friend JC Parets thinks so.  I'm long the Nazz (via the Triple Q's) for client accounts as of mid-October and would love to see it, although with the way Apple's been acting lately I'm not quite as convinced as he is in the near-term.
But JC's gone beyond Apple and has a fantastic look at the other components in a new post live on MarketWatch right now…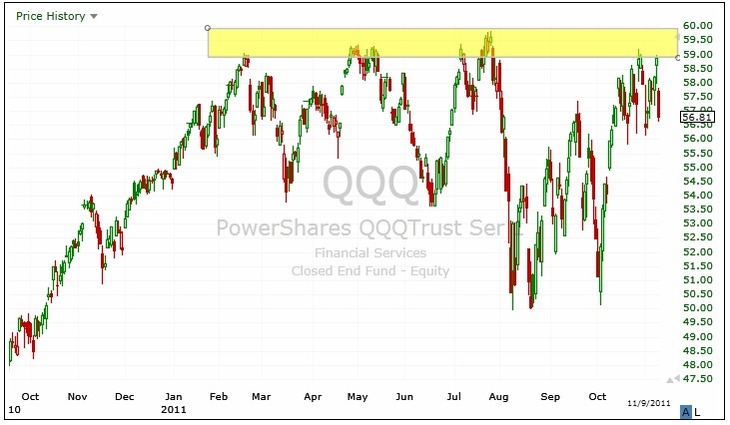 The more times that a level is tested, the higher the likelihood that it ultimately breaks. This is usually the case regardless of whether a particular security keeps bouncing off support or continuously bumps its head against resistance.

For the Nasdaq 100, we are witnessing the latter. $59-60 has been tested numerous times throughout this past year. First in February, then again in May, one more time in July, and now it appears as though we're headed for a November test of resistance.
Head over for his stock-by-stock breakdown…
Source:
Nasdaq 100 is set for a monster breakout (MarketWatch)