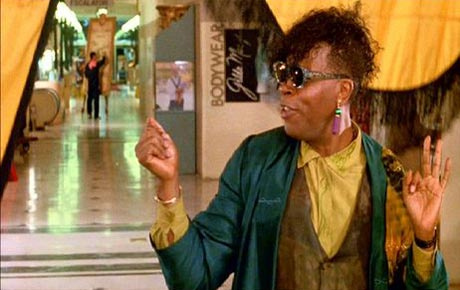 My friends at Bespoke Investment Group have noticed the same thing that I have – everyone is rushing out to dismiss the market's upside action this week as a short-covering rally.  Bespoke did the research and discovered that it probably isn't – because there is a randomness to what's rallying and no evidence that highly-shorted stocks are seeing the biggest gains.
Because I'll tell you what's really going on – this ain't no short-covering rally.  Rather, it's worse – this is the most desperate week of window dressing I've seen in years.
I'll explain…
For the uninitiated, window dressing is the phenomenon where mutual fund managers and other institutions that report quarterly performance results will buy more shares in their biggest holdings headed into the end of a month, quarter or year.  Usually the stocks that are most easily moved will be pushed higher by a fund that is below its benchmark or trailer its peers.  That extra percentage point could mean the difference between inflows or outflows when the league tables are tabulated the following month.
If it sounds illegal, it is.  But it is one of those things that happens regardless, an experienced tape reader can see the footprints everywhere.  In some cases it is so egregious than even a rookie can pick up on it in certain stocks.
And in years where active managers are trailing the benchmarks they are compared with, the chase tends to be even more intense.  On September 4th I told you that a whopping 47% of active managers were behind their benchmarks (see: Mutual Fund Managers Failing Miserably in 2011 – Good News!) – you can expect fireworks in the big winner stocks going into the quarter's close as a result of that.
Now everyone denies that they do this anymore but the truth is, they've simply gotten better at disguising it.  In the late 1990's it was right in your face and actually took place on the final day of the quarter.  There were some crackdowns and the industry simply began their buying a day or two earlier.  These days, they start about a week out.  They can do that in this day and age because there is no one else in the market other than institutions and day-trading machines.
We saw these shenanigans go on into the end of July.  Once the month closed out, the bids disappeared and the bottom dropped out.
I fear we are seeing this again as the third quarter draws to a close.  The desperation is everywhere, it is causing a cartoonish amount of chasing here.