I'm certainly not betting on a massive rally here although I wouldn't mind seeing some of my long dogs howl at the moon…for me t'would present an opportunity to take even more gains off the table ahead of the European Endgame.
Yesterday's stock market comeback followed by today's grinding advance into the close sets the shorties up for panic…now all we need is bailout talk from the ministers across the water – would be like striking a match in the gunpowder room.
Anyway, have a peak at the NYSE's short interest tally (in billions of shares) versus the S&P 500 via Tyler Durden:
…in the second half of August evil "speculators" did not relent in their negative bias, and brought the total NYSE Group short interest to a two year high or 14.9 billion shares, a 484 million share increase from the prior week…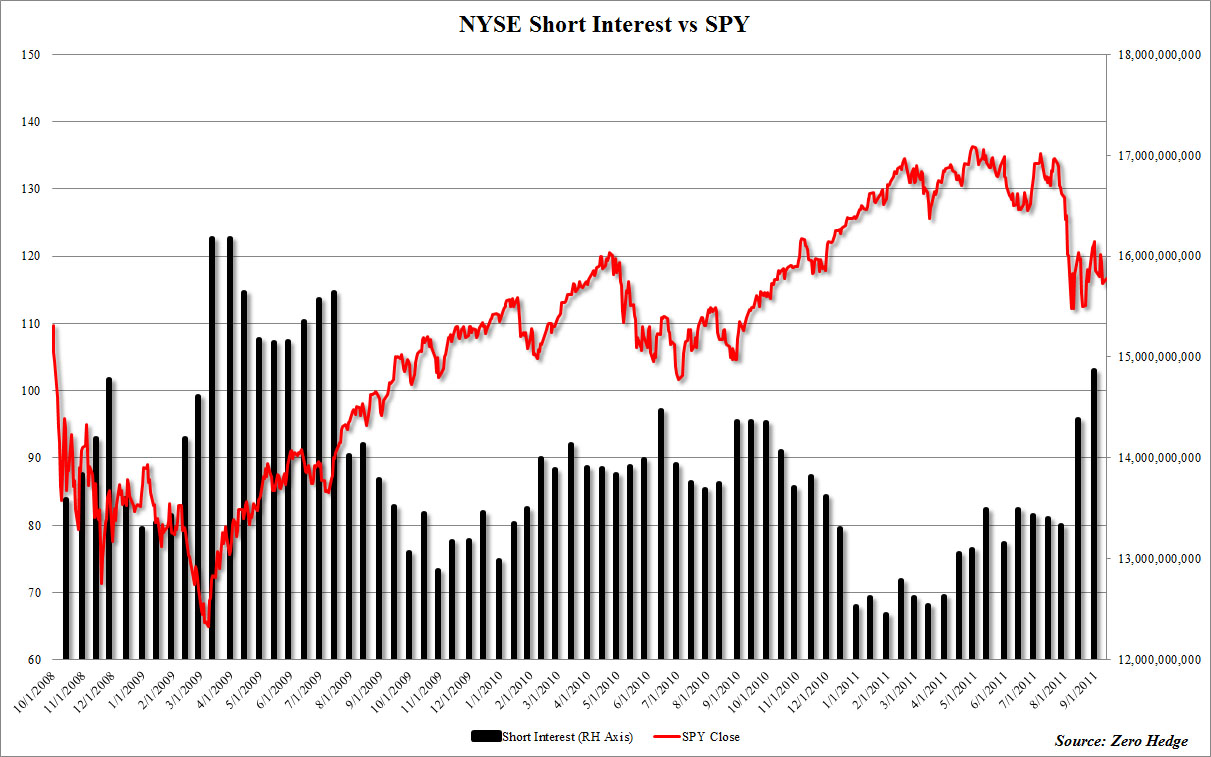 Anything non-negative and markets could go boom…temporarily.
Source:
NYSE Short Interest Soars To Highest Since July 2009  (Zero Hedge)