How are things in Web 2.3 Bubbleland?
Not bad but not great either.  People are now doing down-rounds, secondary market trades are getting done at sequentially lower valuations and there seem to be loose shares of venture funds showing up everywhere these days.  Imagine getting cold calls from people who "can get you Facebook and some Twittah, buddy."
If you are surfing this particular wave, this is that moment just before the wave begins to curl up above your head.
Here's Fortune:
Facebook recently suffered its first-ever consecutive decline in valuation on the private secondary markets, according to a report being released later today by research firm PrivCo.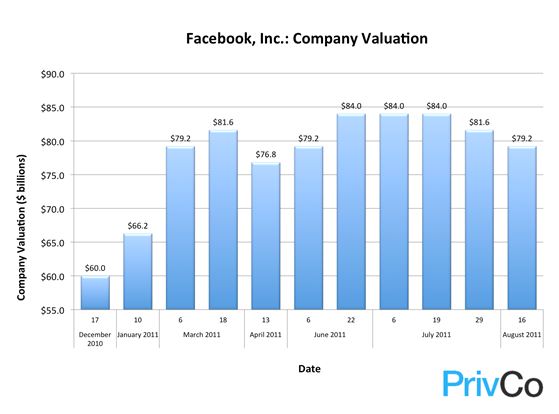 How much of this has to do with the recent economic and market weakness?  A lot, because when you're playing a giant game of Greater Fool and the general population begins growing more cautious, eventually you find yourself with a shrinking pool of fools.
But there is also some talk about abandoned profiles on Facebook itself and signs that engagement is tailing off.  We'll see if this talk turns into stats.
Source:
Is Facebook losing its value? (Fortune)