The Stock Rabbi writes about the lessons of the Talmud and breakout stocks.  Follow him here.
Think you saw panic this week?  Well you did, but not max panic.  You'll know we're close to the end of this when the Europeans start blaming the Jews.  So far they're still blaming the banks but if I lived in Italy I'd have a suitcase packed by the door just in case.
Anyway, here's the CBOE Volatility Index (VIX), weekly from 2008 through this morning…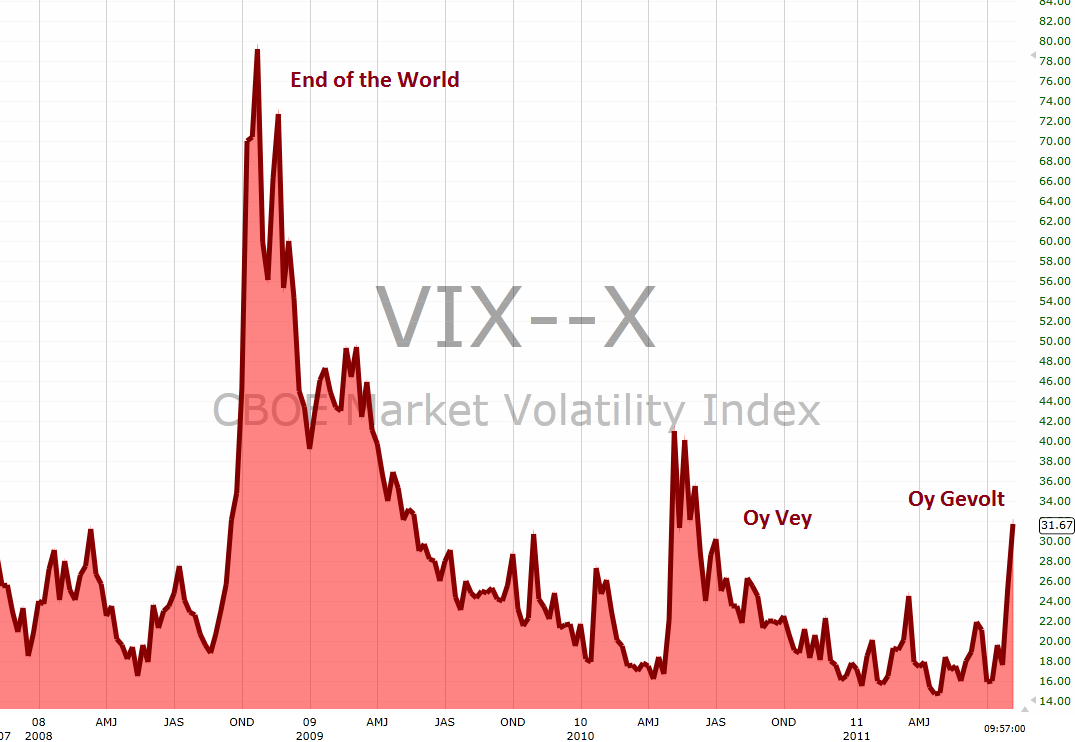 So you see, this week was momentous but we've seen worse.  There's always worse out there, believe me.