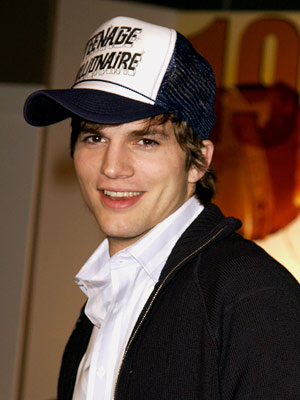 I told you this would happen…
From Speakeasy:
Ashton Kutcher will play an Internet billionaire with a broken heart named Walden Schmidt when he joins the cast of "Two and a Half Men" this fall.

The Kutcher storyline hits close to home. The actor invests heavily in tech companies and was an early embracer of social media.
My "signs of the tech bubble top" post from last week said this:
Hollywood catches the fever, launches TV shows and movies (see Oliver Stone's Wall Street finishing post-production during the 1987 crash.  See also the bevy of house-flipping and renovation shows from 2006 to 2008 and the rise of HGTV.  See also the TNT show Bull about high-flying investment bankers during the summer of 2000.  I am expecting The Real Live-In Girlfriends of Silicon Valley or a show about venture capitalists who solve murders any day now.)
So this is the number one sitcom in the country writing social media billionaires into its central plotline for the nation's douchiest actor.  Told ya so.
Source:
Ashton Kutcher's 'Two and A Half Men' Role Revealed (Speakeasy)
Read Also: