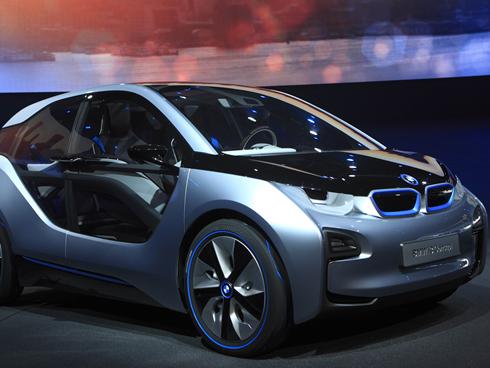 BMW unveiled a pair of electric plug-in concepts that will be manufactured starting in 2013.  One was a sports car, the other was the i3 (above), designed to zip around cities and recharge quickly.
From USA Today:
The i3…is a small, pure-electric car designed to go about 80 miles between recharges. It is specifically designed for city use and makes extensive use of carbon fiber to cut weight by more than 500 pounds over a conventional four-seater. It will be capable of 0 to 62 mph in less than eight seconds and can be recharged in less than an hour with a high-capacity recharger.
The sports car, while good looking, probably doesn't get the same uptake as the urban mini.  This is because real drivers want the real power that still eludes the electric models…for now.
Source: