Stocks whooshed lower this morning on the continued debt ceiling follies in DC (which ceased being funny a few days ago) compounded by a GDP report showing that our economic growth is stunted like Gary Coleman…
From the Wall Street Journal:
The Commerce Department Friday said gross domestic product rose at an annualized seasonally adjusted rate of 1.3% in April through June, while first-quarter growth was revised down sharply to a 0.4% rate from the earlier estimate of a 1.9% gain. A big reason behind the downward revision in first-quarter growth was that the inventory buildup by companies was less than initially estimated, while outlays by the federal government and consumers were also revised down.

Economists surveyed by Dow Jones Newswires expected GDP to rise 1.8% in the second quarter.
Small caps are acting as canary in the coal mine as the Russell (off another 1.75% this morning) is now spending its third day in a row below the 50 day (blue line) and challenging its 200-day (red line).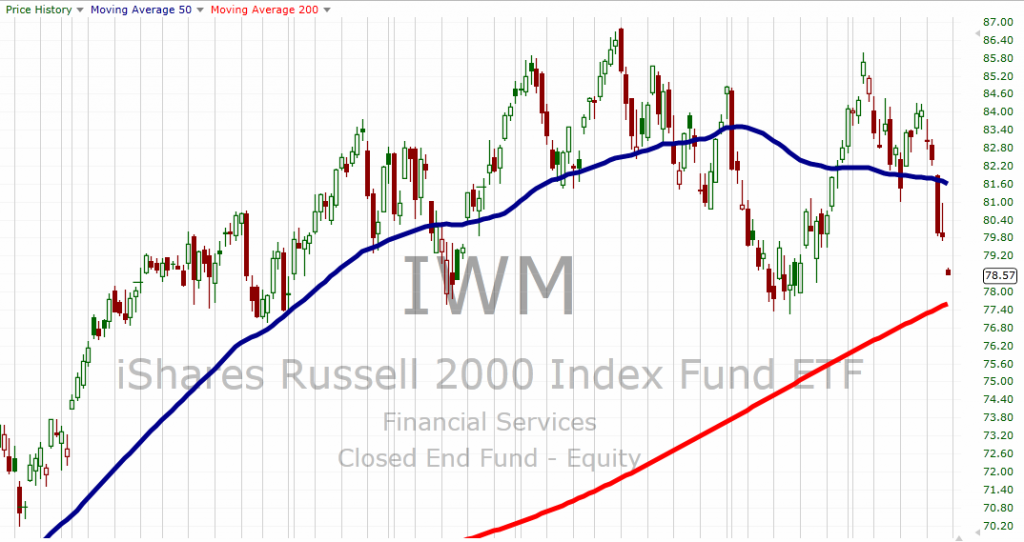 My day will be spent going over client allocations and watching for signs of sanity out of DC.  Yours?
Tags: $IWM