Friend of TRB Erik Swarts is out with a look at the 6-month trading range that seems to have trapped the bulls on the way to higher highs…
From Market Anthropology: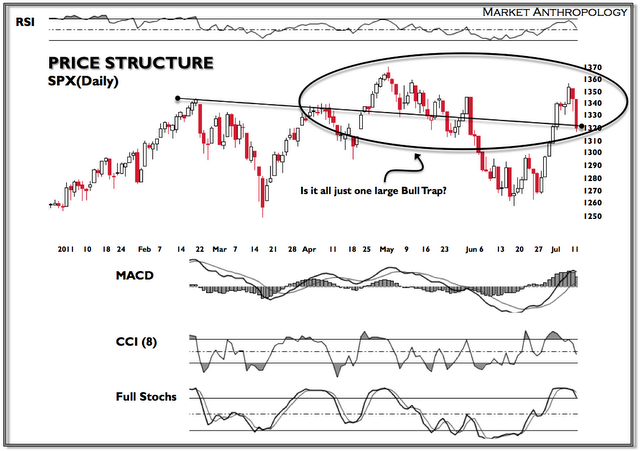 Says Erik:
Bulls can look at the price structure of the market and find consolidation within a relatively narrow range. Bears can look at the same structure and find a broadening top with diminishing participation and desensitized participants.
For a look at the range with a volatility overlay, head over below.
Source:
A Trapped Tape (Market Anthropology)
Tags: $SPY