Here's a quick chart and explanation from my firm's PM Kevin Lane,  In it, he shows why we still have to give the bull market from 2009 the benefit of the doubt.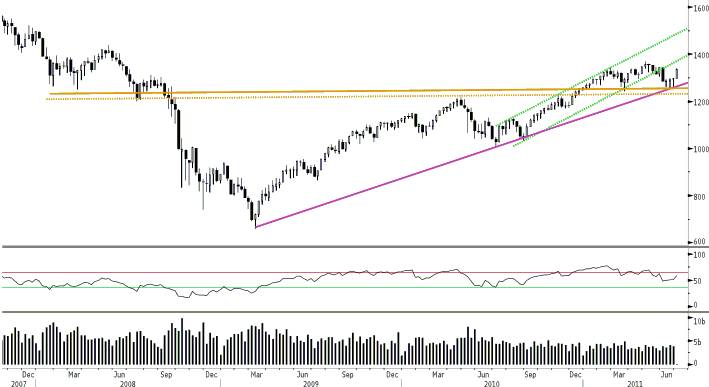 Says Kevin:
"As the weekly chart above (updated through today) shows, the S&P 500's recent correction brought the index back to test support in the 1,260 to 1,250 area (orange lines) once again. This is the second test of this area and solidifies this zone of support as the area that keeps this bull move from 2009 intact versus the start of a deeper corrective phase.
Adding additional credence to this area as support was that the recent low for the S&P 500 also tested and bounced off an uptrend line (purple line) that converged with the aforementioned support level.
This area again now is the line drawn in the sand between bull and bear. As long as the SP 500 stays above this level you have to give it the benefit of the doubt."
(the above is not individually tailored advice or a solicitation)
Tags: $SPY