Just for fun, where in this bubble phase graph might we be in terms of Web 2.0?
Yesterday's Pandora IPO was an atrocity.  Money-losing company with 50% market share and no profits in sight comes out at a $3 billion valuation, GMAFB.  I said it was a loser yesterday on CNNMoney, btw.  By the way, Richard Greenfield (media analyst at BTIG) is my new hero, he just slapped a Sell rating on Pandora and a $5.50 target on the stock the day after its IPO.  That is keepin' it real.
Anyway, what are your thoughts on where we are, I am undecided myself…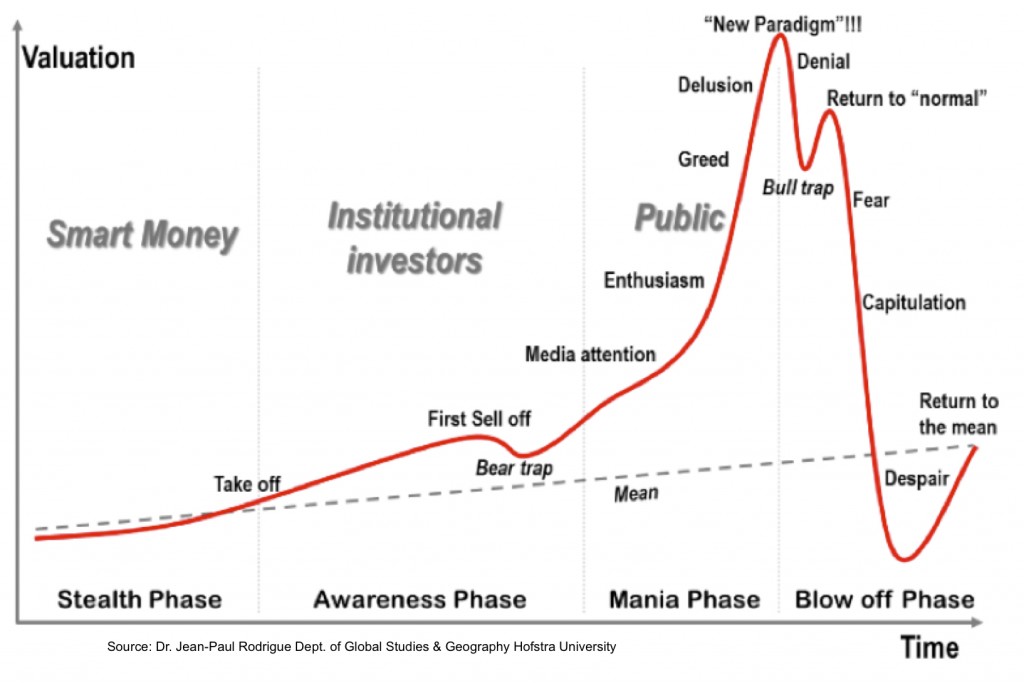 What say you?
Chart Source:
The Next Bubble: Don't Get Fooled Again (Steve Blank)
Tags:
$P