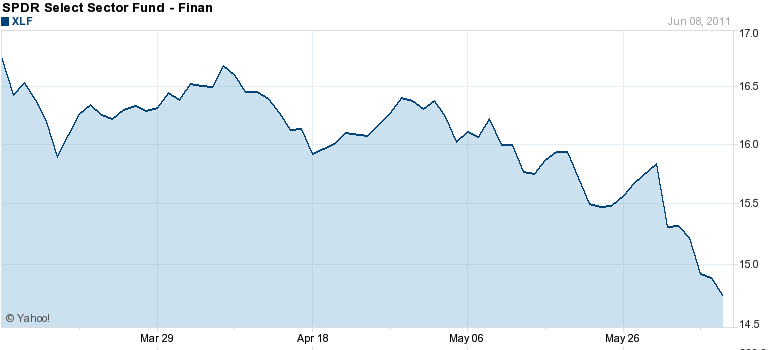 Just a quick one here to address a story that may have gotten lost in the shuffle yesterday afternoon…
It's been a no-good, terrible few weeks for anything financial and yesterday was just a nail in the coffin for this group.
My friend Halah Touryalai fills us in on what happened at her blog Working Capital:
The Senate rejected a plan to delay regulations that would limit the debit card swipe fees banks charge retailers.

The 54-45 vote today put a halt to bank lobbying groups like the American Bankers Association's efforts to delay the rule as Senator Durbin scored a victory to maintain a cap on debit card swipe fees set to take effect next month.

The ABA has argued Congress doesn't fully understand the implications such a rule would have on the industry, retailers, customers and small community banks. But many large retailers are happy with the outcome.
The bank lobbies almost never lose.  I mean, like, never. A sign of things to come as they battle other new reforms and regulations?
Consumers win here as do merchants, credit card processors are the losers.  I have long-term long positions in Visa which was dragged down yesterday (Mastercard too) on this news.
The XLF patch has now officially been declared a disaster zone by FEMA.  I also want you to check out these links on the topic:
Those Silly Little Banks (Upside Trader)
We Should All Feel Bad for Jamie Dimon  (The Pragmatic Capitalist)