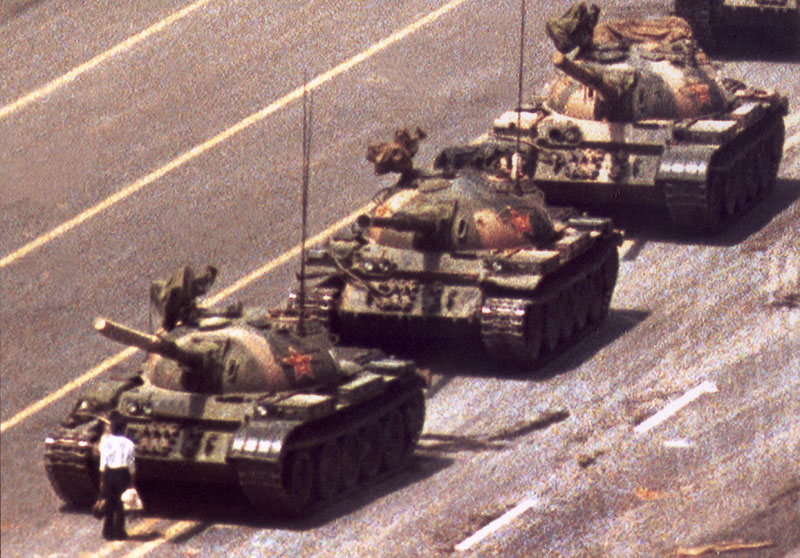 I'm of the opinion that the events of the Arab Spring were only the beginning of a chain of events that will unfold throughout the coming decade.
Today is the anniversary of when a lone protester, henceforth known as the Tank Man, stood down four tanks in Tiananmen Square in 1989.  There was no instantaneous revolution in China as a result of that moment and the country is still very much under central control.  But things had changed in the national conscience.  Economic change would come slowly, but it would come soon enough.
Patricia Hysell tells us the story and it turns out that rampant inflation played a part then, just as it did this time around in the Middle East.
June 4, 1989: Protests in Tiananmen Square come to a violent conclusion. Tiananmen Square is located in Beijing, China. Protests were led by students, intellectuals, and labor activists. The students and intellectuals were protesting against the Communist Party's corruption and repression while the labor activists were more concerned with rampant inflation and loss of jobs. Regardless of reasons, the protests began on April 15, 1989 after people gathered to mourn the death of General Secretary Hu Yaobang.
If you were too young to have understood what happened in Tiananmen Square that June, head over for the rest.