I get asked a lot about why I'm so keen on the "Big Data" theme and niche areas within the cloud category.  Mostly it's because this is the ultimate one-way bet in terms of usage and demand growth.  There will be hiccups for the stocks involved along the way and not everyone can win – but the hiccups are when I try to buy them given my longer-term outlook.
The Economist has a killer chart of the day up on internet usage in the year 2015 by country…
Internet traffic, the world's biggest maker of networking gear predicts, will quadruple and reach 80.5 exabytes per month (80 exabytes would fill 20 billion DVDs) by 2015.
Their chart below: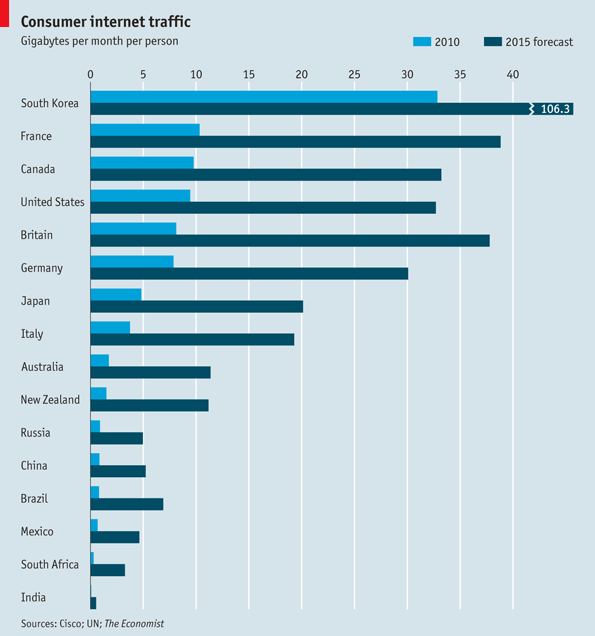 Source: