Here's today's Chart of the Day.  Who made it the official Chart of the Day?
I did.
The St. Louis Federal Reserve Bank did a massive data dump on their site just before the holiday weekend.  While sorting through the various charts and graphs, I came across this gem – a look at state and local government expenditures going back 70+ years.  The rate of expenditure growth pretty much races along unchecked no matter what's happening in the overall economy.  The shaded areas in gray represent periods of official recession.
The action during and after our latest recession shows just how bulletproof spending at the state and local levels really is.  Just unstoppable!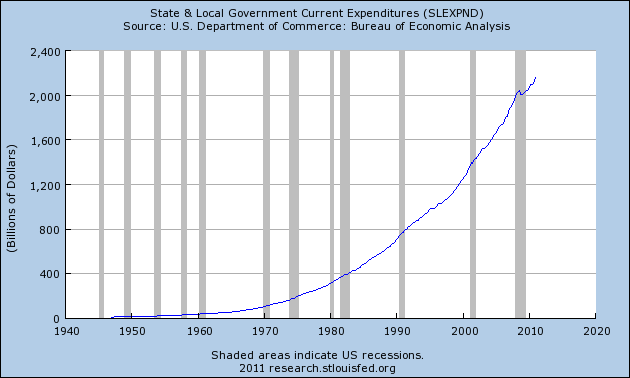 Source: