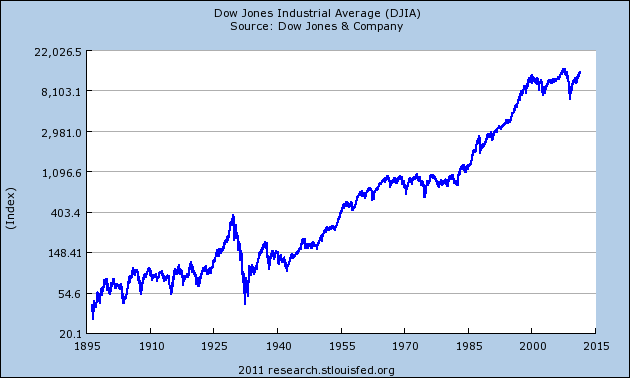 My friend Eddy helped the Dow Jones celebrate its 115th birthday this week with a brief history of the index…
The index was the brainchild of Charles Dow, who was the editor of the Wall Street Journal. When the index started, it only had 12 stocks. The list grew to 20 stocks in 1916, and it reached its present total of 30 stocks in 1928.

The index has only changed 48 times over the last 115 years. In fact, the Dow has had two separate streaks of going 17 years without a single change — once from 1939 to 1956, and again from 1959 to 1976.
Like many of us, Eddy is also a bit critical of the Dow as an index in modern times.  Head over to understand why it doesn't quite do its job anymore.
Source:
Happy 115th Birthday, Dow Jones Industrial Average! (Crossing Wall Street)