You've probably heard the name Stanley Ho before.  He's the Triad-connected Macau gaming kingpin who uses his daughter to gain access to casino properties that state governments won't let him be involved with in the US.
Anyway, put all that aside, he also likes to abuse the environment with pointless private jet fuel consumption and eat a special fruit that smells so bad that it can't otherwise be transported.
From Barron's:
Stanley Ho, the Macau casino tycoon, set the pace last year when he dispatched his jet on a 3,200-mile round trip to Singapore to fetch some of his favorite type of fruit, the durian. The fruit, about the size of a football, is so pungent that it's banned from commercial airlines. Ho's crew dutifully loaded 88 pieces — eight is a lucky number — and flew them home to the boss.
Totally gross. Here's what that thing looks like that Ho just has to have: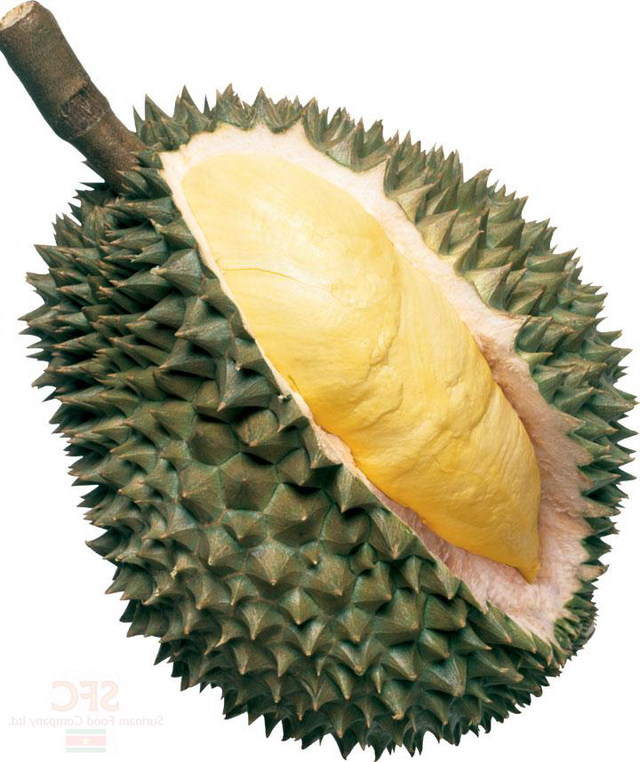 Source: