YouTube users watch 3 billion videos a day. I know!  How about this:
Today, more than 48 hours (two days worth) of video are uploaded to the site every minute, a 37% increase over the last six months and 100% over last year.
The company is celebrating its 6th birthday today with the below infograph and accompanying blog post.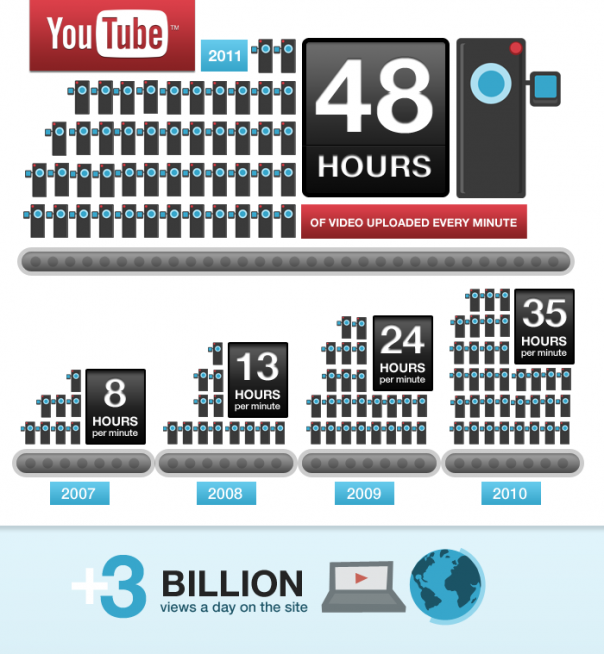 Happy birthday to one of the biggest gamechangers of the era.
Source:
Thanks, YouTube community, for two BIG gifts on our sixth birthday! (YouTube)