I'm not a professionally trained technician, I know enough to get by and am fortunate to work with some of the best I've ever seen.
That said, I find myself addicted to this game by MarketSmith called Chart Arcade.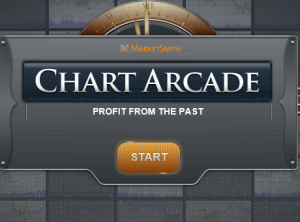 They basically give you a historic chart, some moving averages and volume – and you get to trade it.
Once you either cover your short or sell your long, you get a readout of how much you made and they show you what stock and time frame the chart was really from.  You can also see the rest of it to judge whether or not you've exited too quickly (or too late).
Here's the reveal on my recent Unilever trade from the 1960's (I rocked it):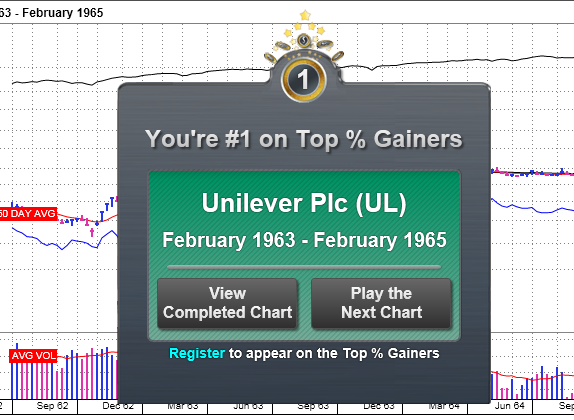 If you haven't tried this thing yet, it's very cool so head over below: