Meet Zanran.com, the first (I think) search engine exclusively for data.
The company came to me to see if I'd be interested in trying out the site.  It works better for some searches than others.  I think the results will improve as more Excels, PDFs and other data-driven pieces of content are indexed and uploaded over time.
Here's what my "gold to silver ratio" search turned up as an example: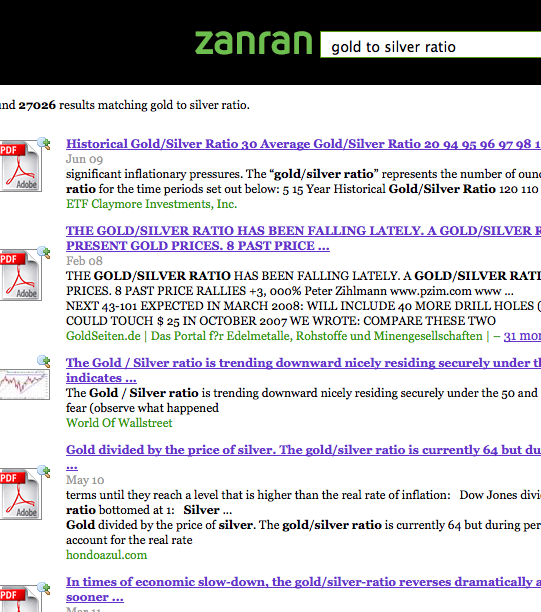 Head over and check it out for yourself.  It may come in handy for the book that I'm slaving over…what projects of yours might it help with?
Source: