For the first time in I-can't-remember-how-long, we're in a pullback that hasn't immediately brought out the BTFD crowd.  Bulls are now facing a market that peaked 12 trading days ago and hasn't shown much sign of rewarding the behavior we've all become conditioned to.
Although we are still relatively close to that high, the rotation of the last few weeks has not been kind to financials, techs or basic materials – three areas that you'd want to see some strength from if the uptrend is to remain intact.
What should grab your attention now is the fact that we're now below the 50-day moving average, see the below daily chart…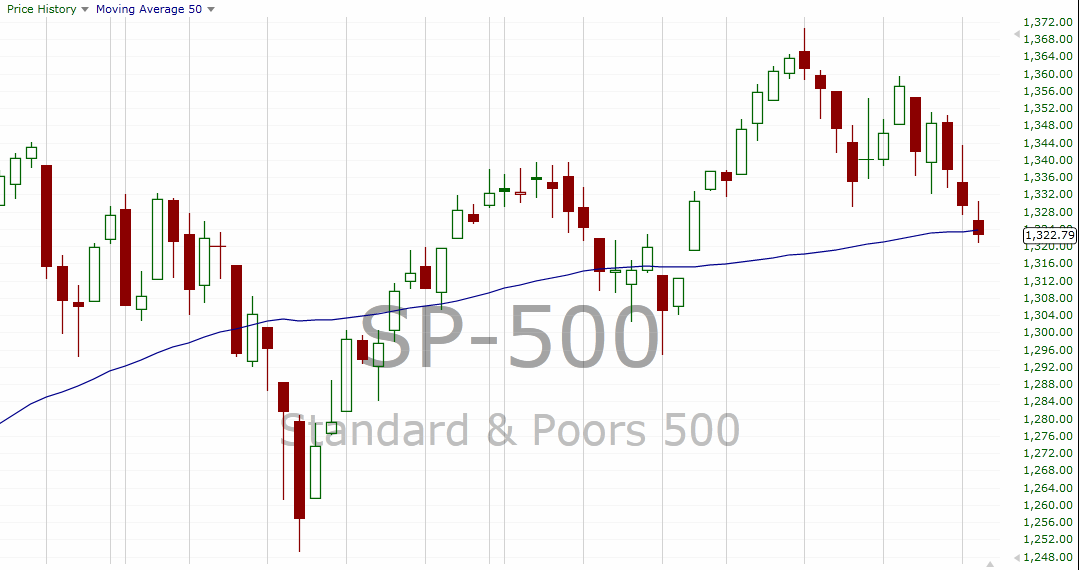 It's still early, anything can happen.  We shall see if the dip buyers still have an appetite before this gets out of hand.
UPDATED at the close: Hell of a comeback on the day, Dow closes down a half a percent and the Nazz quietly goes green.  S&P made a valiant effort but alas, twas not to be.