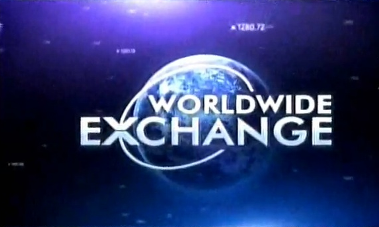 Just a quick heads up, I'll be on CNBC's Worldwide Exchange with the fabulous Nicole Lapin Wednesday morning.  The show starts at 4 am but my bit is from 5:30 to 6, just as most of you are lacing up your kicks for an early morning 5K run.
Anyway, I'm really excited, it's the first show I flip on every morning when I wake up so I can't wait to join in.
Gotta be up crazy early so good night to all, see you in the am.