Jim O'Neill (of BRIC fame) is out with the latest research piece for Goldman Sachs Asset Management.  In it, he takes a look at whether or not there is a link between a country's GDP growth and its equity market returns.
The answer is "kind of".
Obviously there are several mitigating factors that you can glean from the report itself at the link below these two charts, one showing developed markets and the other showing emerging ones.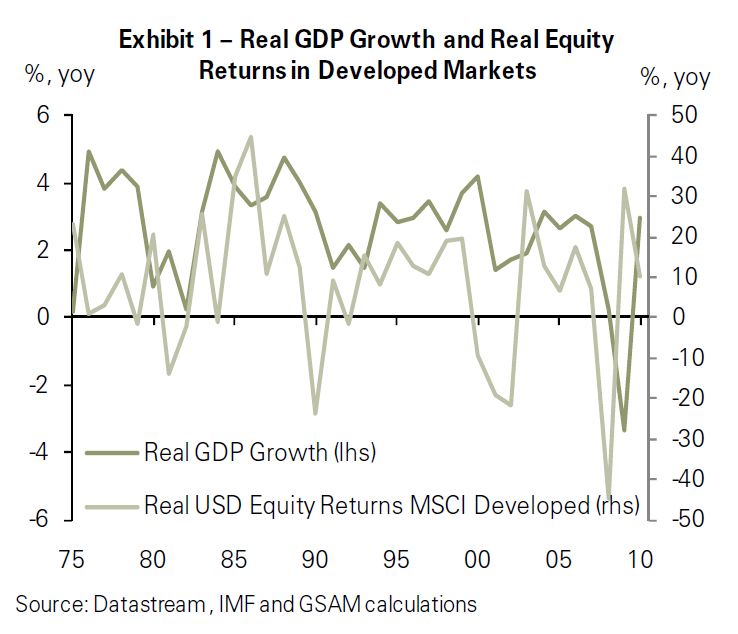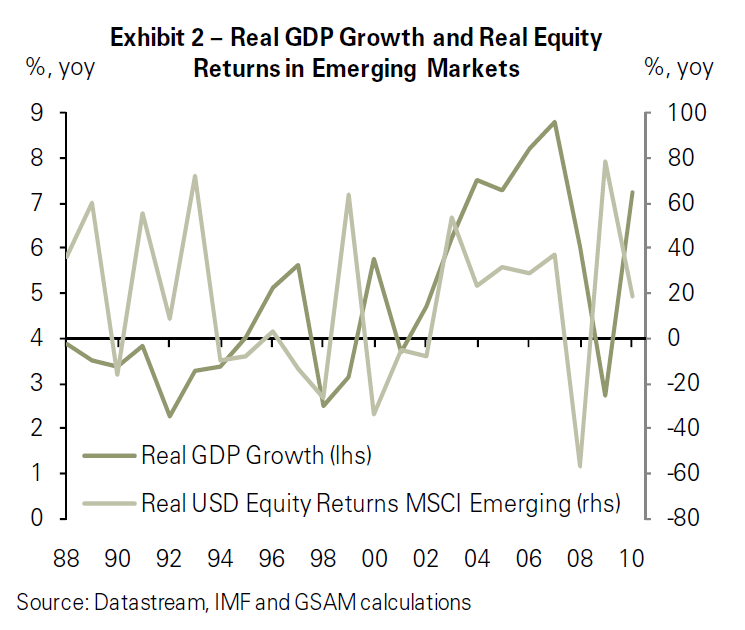 Click over for the full PDF:
Linking GDP Growth and Equity Returns (GSAM)
hat tip Frank