As we all know, capital flows to where it's treated best.
This week, it flowed into safer names.  I began talking about this trend on Monday and it followed through all week long – Utilities and Consumer Staples led with a 2.2% advance, followed by Health Care which was up by 1.8%.
Hope you've been rotating accordingly.
Here's the sector scorecard from CapitalIQ for this week, this month and year-to-date…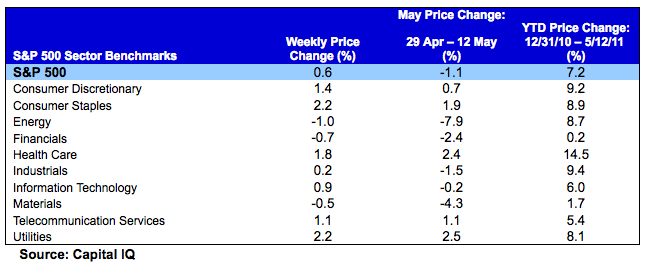 I'm long Hershey and Kraft on the food side, as far as utilities I have some accounts long XLU – mainly for the non-bond income it throws off in pass-through dividends.