There is an oft-repeated myth among investors that goes something like this: The less analysts following a stock, the more room it has to move up until becoming "too popular".
There is a bit of truth to this only insofar as you consider that once a stock is followed by 40 firms, odds are it has already become a huge company – but this is correlation, not causation – the analysts aren't keeping the stock from performing, its size is!
And then Apple ($AAPL) comes along with a million firms covering it and does cartwheels for years – so there goes that theory.
My friends Justin and Paul from Bespoke Investment Group have done the work on this concept, their chart below: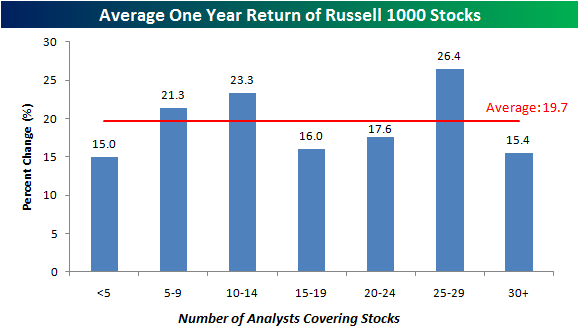 Source: