Don't believe me that Twitter is the greatest social media technology of them all?
How about me getting to joke around with my political crush NJ Governor Chris Christie?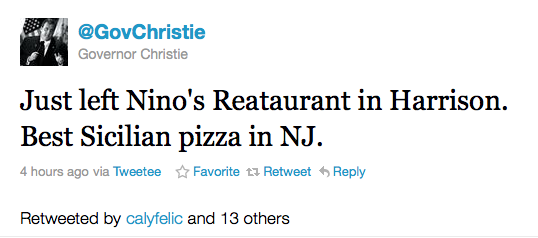 To which I responded…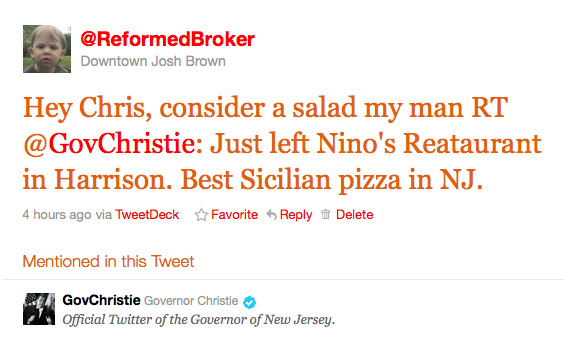 To which the Big Guy tweeted back at me…

Chris is cool, I like him even more now than I did before.  Check it: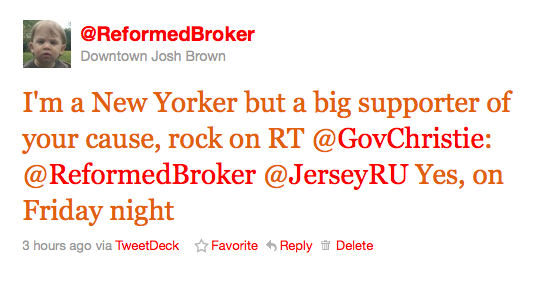 That was cool.  Rock on, Chris.