Below is the video from my appearance with Larry Kudlow and Melissa Francis on CNBC this morning.  The debate was whether gold or silver is the better bet.
It's always hilarious to debate a guy running something called The Midas Fund about gold, as if he will ever have something negative to say on the topic.
Anyway…
I threw out a name that might be a way to split the difference, Ivanhoe Mines ($IVN).  Full disclosure, I'm long the stock for clients and I've been buying it for a year since 12 bucks, it's approaching $30 these days.
I referenced a Gold-to-Silver Ratio versus the S&P 500 chart that I think you'll want to see to understand my point.  My boy JC put it together for me, it's posted below the video…
…and that chart: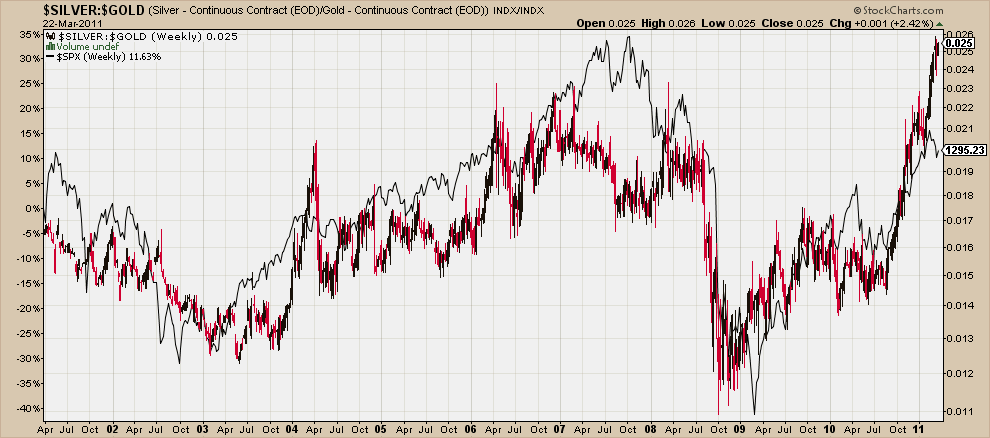 Source: