Another extremely interesting piece of theoretical chartology from my friend Erik at Market Anthropology.
Is there a similarity between conditions in the high yield market from the beginning of the housing crisis to now?  How about from just before the dot com boom?
Is the Fed simply shuffling the same speculative bubble juice from one market to the next?  And if so, how much more exaggerated will the effects be this time?  Dow 20,000?
Says Erik:
When I think about the Big Picture and forming guesstimates of the future (don't fool yourself, it's still more art than science you tin foil hat wearing efficient market theorists) – I like to look at the proportions of the contributing forces. The chart below provides and excellent example contrasting the two most recent recessions and their effects to the low-grade corporate credit markets.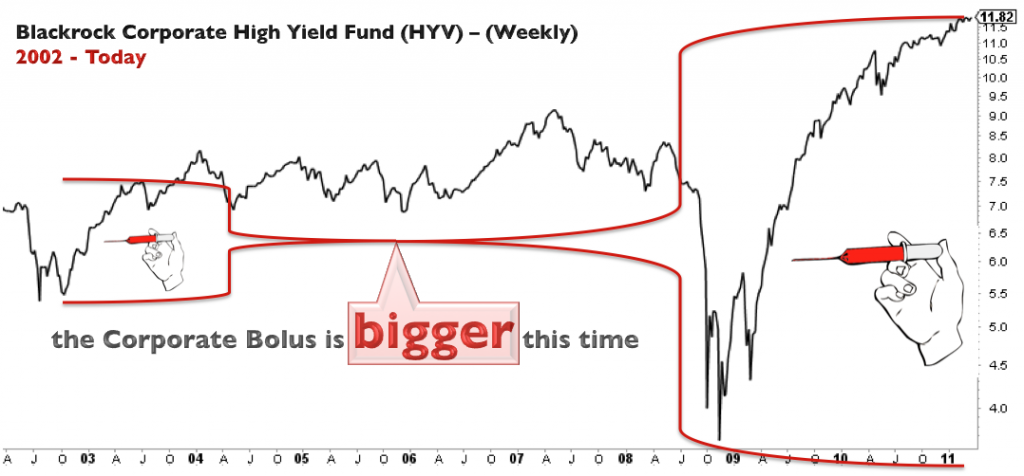 Interesting stuff as always, head over for the full story…
Source: