More Mad Science from Erik at Market Anthropology – is there a market "Prime Meridian"?  A grand trend line that encompasses every major pivot point for the last 30 years?  Can we construct one chart that ties together:
• the 87′ Top

• the starting gate for Irrational Exuberance

• the 2002′ low & 2003′ retest

• the technical break and October 2008 crash

• and Febuary 2011?
Have a look…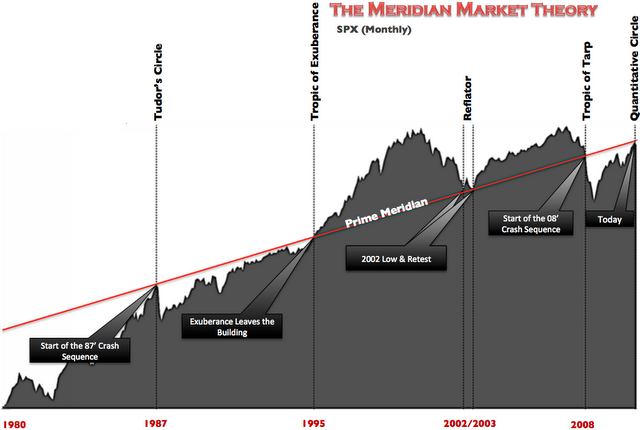 For an in-depth explanation of what you're seeing here, head over at the link below:
Source:
The Meridian Market Theory (Market Anthropology)
Read Also: