Charts are cheap.  They are everywhere, many of them not so important or enlightening.
And then there are jewels like this chart I'm going to show you below.  It comes from Market Anthropology, a brand new site that launched this week you're gonna want to add to your list asap.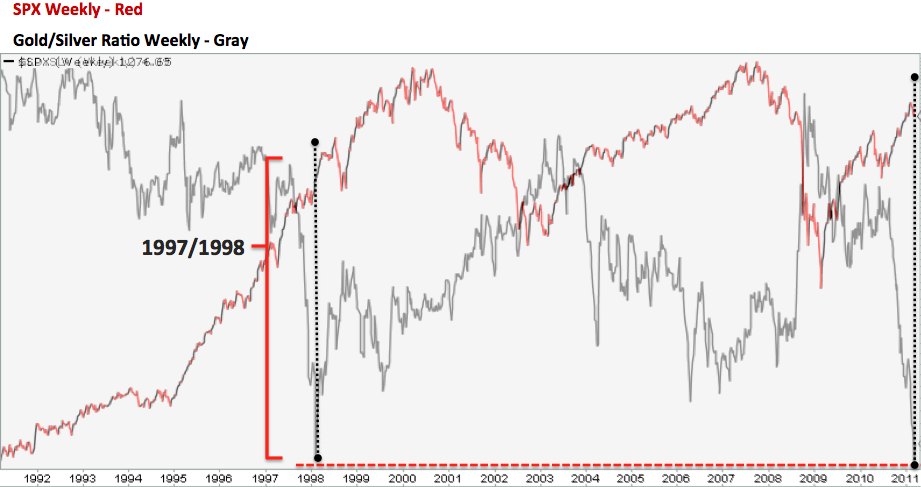 What Erik is saying here is that there are some blatant similarities between the action in the gold/silver ratio now compared with the 1998 period when mass speculation in stocks collided with the Asian currency scare…
Before the tragic events of last week in Japan and even during the contentious times in the Middle East – the equity markets as well as the gold/silver ratio were trending very similar to the 1997/1998 market. The markets back then were getting themselves into a momentum frenzy until the fat tail of the Asian Currency Crisis set things in motion that eventually cratered the US stock market (albeit only momentarily) in the summer and fall of 1998.
The argument is that given the parallels between then and now, we need to keep in mind that the after-effects of the Asian Flu took a while to come to a head.
Go check out Erik's new site for the whole thing, it's juicy stuff.
Source: