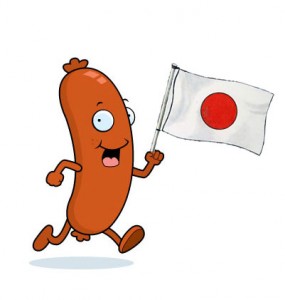 Mah gawd it's going DOWN tonight.
Explosive moves in the yen, US Nuclear officials saying Japanese radiation estimates are bullshit, stocks whipsawed lower on fears of a massive risk-off, carry-trade unwind.
Here's what Broker-san is reading tonight…
Cullen is floored by the rally in the Yen after hours, he is wondering if there isn't something bigger going on behind the scenes.  (PragCap)
FT Alphaville says the yen has "gone berserk", hitting a post-war high against the dollar.  That's WWII, peeps.  (FTAlphaville)
Now this is serious leadership – Jamie Dimon is en route to JPMorgan's offices in Japan to pitch in.  (Dealbreaker)
Tyler is taking a victory lap: "The Day the Yen Carry Trade Died"  (ZeroHedge)
Jeff Gannon: Buy Japan stocks and buy them right now, a "once in a lifetime opportunity".  (GannonOnInvesting)
"Black Swan Earthquake Catches Tim Geithner Naked"  (BusinessWeek)
US Nuclear Regulatory Commission Chairman says the spent fuel rods are dry, Japan's all like, "No!"  (Boston.com)
Hit me, what's the craziest stuff you're reading right now?