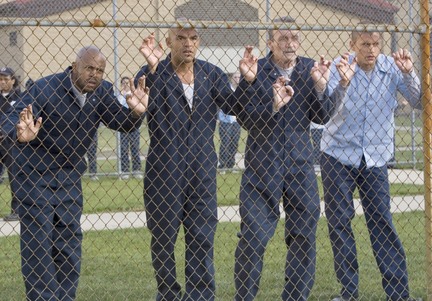 This week I spoke to a few young guys about the difference between broker/dealers (which is where I came up in the business) versus the RIA model (which is what I do now).  Sometimes I forget how lucky I am to have seen the light when I did.  I came across this inspirational story that I wanted to share with them and with you guys.
The trade publication RIABiz has a story at Forbes about a team of four partners who escaped Merrill Lynch in the DC Metro area.  The way the story is narrated, it sounds like a prison break…
By the fall, as they were beginning to sign confidentiality agreements so they could get to the next level of exploration with the independent broker-dealers they were looking at, the fifth member of the team backed out.

"We had to put up a huge smoke screen after that," Armstrong said. They told the fifth broker that the outlook for independence wasn't so promising after all, and that it might be as long as Thanksgiving 08 before they could make a move.

In fact, their negotiations were deeper than ever.
They convene clandestine breakfast meetings to formulate their plot at the hotel across the street, distract their fellow Thundering Herders from their intent and conduct recon missions to figure out exactly where they'll be escaping to.  It's like Escape from Alcatraz only with chubby CFPs instead of hardened criminals.
Are you considering an escape from the brokerage channel yourself?  Are you already an RIA and taking your freedom for granted? Read this story, it'll get your mind right.
Source:
Two Years Later, a Merrill Lynch Breakaway Team Has No Regrets (RIABiz)