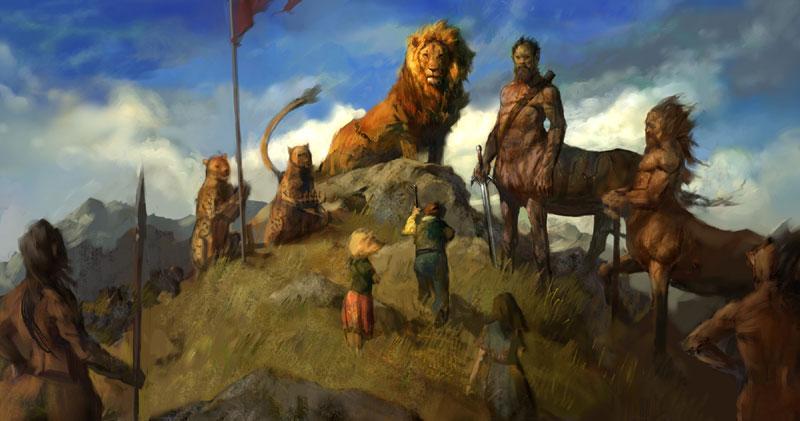 Apple ($AAPL) is in the driver's seat for a great big swathe of momentum and growth stocks – an Apple misstep could be deadly here as it accounts for a 20% weighting in the Q's (Nasdaq 100 index).  It has been one of the Generals of this rally the whole way up, ripping through to valuations once thought inconceivable and taking scores of tech stocks with it.
If the market were Narnia, Apple would be the lion-god Aslan (and I would be that dude with the goat legs).
Apple is also a gauge, to some extent, of the consumers' desire to buy things they really don't need.  The lines outside Apple stores throughout most of the recession were akin to the beeping pulse of an EKG machine – we never quite flatlined as iPods, iPhones, MacBooks and iPads were always in demand.
Anyway, the iPad 2 launch happens at 10 am 1pm EST today and you better believe that all eyes will be on it.  I'm probably buying the iPad 2 after skipping the first one, but I'm watching the event more because of its importance to markets than anything else. You can keep your Beige Book, traders want to get a glimpse of the General's gleaming new war toys.
Fortune has a list of 9 things to watch for at the press event including how many cameras on the tablet, will Steve Jobs show and what the ship date might be.  Click over below: