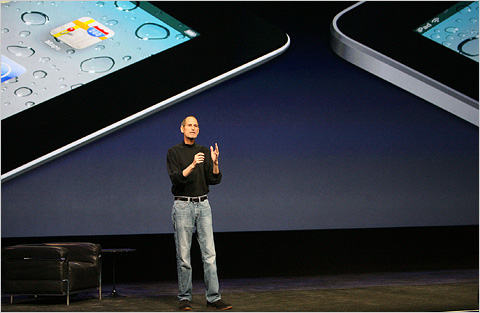 Image from New York Times
The New iPad via TechFlash:
The new hardware is thinner and lighter, and adds both front- and rear-facing cameras for video chat and capture. It runs on Apple's new iOS 4.3, with new features including the ability to stream music and video from an iOS device to a Mac or Windows PC over a home network.

It will be available in the U.S. starting March 11, priced from $499 to $829, depending on storage capacity and connectivity. Models with 3G connections will be available from both AT&T and Verizon.
Source:
Here Comes Apple's iPad 2 (TechFlash)
UPDATED: The BBC shot a video of the launch: