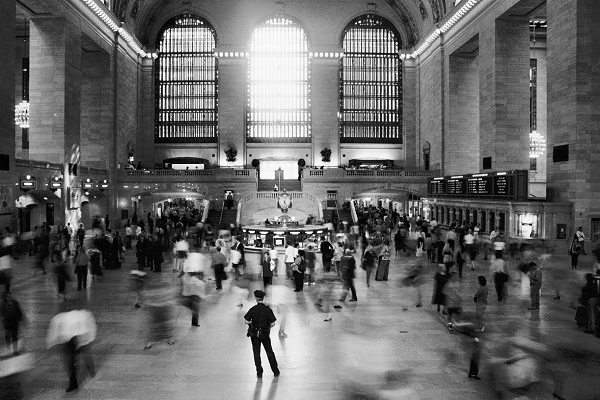 I've been working in the Grand Central Station (yes, I know it's a terminal and not a station) area since the summer of 2000.  What can I say, it's my hood.  The rumors of a massive Apple Store are starting to be confirmed and the big question on everyone's mind is "where could that possibly fit?"
Well, if the buzz is accurate and the store will be the world's largest, they'll probably have to knock some historic walls down…
From the New York Observer:
The company has been tight-lipped thus far, although one source close to the deal did confirm the rumor for us last week. The store will likely open in early September, according to the tech blog.

But here's the real kicker: If this is, indeed, the world's largest Apple store, it will have to top 16,000 square feet. As anyone who's played dodge-the-tourist in Grand Central knows, there's not a lot of open space in the transport hub. To The Observer's eye the only way this tasteful store could fit would be if they combine major retail spaces like the Rite Aid, Posman Books and Pylones. The Cult's source notes that the process could involve tearing down walls, which won't make preservationists happy.
The September open date is also interesting…considering I would've expected construction to be started already for them to hit that target.  I will say that it's terrific we're getting something other than another bank branch.
Source: