I'm a bit torn with how to go about writing this post…but here goes:
Two of the coolest companies out there have just filed the paperwork for their upcoming IPOs.  And as much as I love them as stories and as products, I don't think I like either deal as an investor.  Both Skullcandy and Pandora are hip companies – tragically hip you might say as you peruse their filings and the competitive landscape in which they find themselves.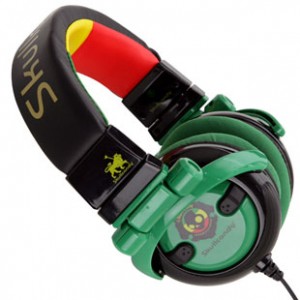 Skullcandy, based in Park City UT,  makes really cool headphones – in today's world we're always  plugged into one device or another so this is definitely a growth business.
Endorsements and promotion from partners like Snoop and Jay-Z have pushed sales for 2010 north of $140 million.  The company's colorful cans and buds seem to be popping up everywhere.
According to the filing, Skullcandy is looking to raise $125 million, possibly giving themselves a $600 million-plus valuation.
But there's plenty to be wary of investment-wise.  The WSJ's Dennis Berman notes that Nike ($NKE) and Adidas are on their way into this space and that marketing costs have been rising as the company fights off its existing competitors.  On this one, opening-day enthusiasm aside, I'll probably remain a customer but not become an investor.
Another company that I've been aware since it was just a science project is Pandora.  The company began as an experiment (The Music Genome Project) – could we catalog every song in the world by genre, era, tempo, instrumentation and other characteristics?  And if we could do that, couldn't we then organize each song's data in such a way that fans of one song or artist could generate an entire playlist based on that affinity – complete with similar-sounding tunes and bands?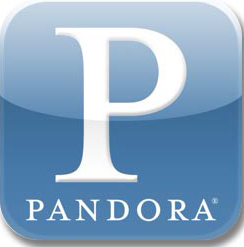 When Pandora launched, I jumped at the chance to build in my preferences and I used to let that custom-generated playlist stream all day at my desk while I worked.
That was 8 or 9 years ago.  Since then, the company's grown into an actual business with $90 million in revenues and only a six-figure loss from February to October of 2010.  Pandora boasts 80 million listeners – half of which came on when the company launched an iPhone app.  Now people can stream from a library of 800,000 songs directly to their mobile device.
Pandora could go either way to me – it could be the next Netflix ($NFLX), a little engine that could usurp terrestrial and sattelite radio by offering the best user experience with the most cutting edge technology.  Or, it could just be another ad-supported music service in a constant battle with the content companies to which it owes royalties; Most of the company's revenues come from advertising (about 90%) with only a small portion coming from paying subscribers.
From where I stand, it's too early to say which way Pandora will go.  The filing just hit this week, according to a story at the LA Times and we still can't be sure of the use of proceeds (other than the generic "for Growth" purposes).  Until I get a better idea of the company's strategy, I'll remain a user rather than a financial backer on IPO day.
Without a doubt I'll be watching both of these deals with interest.  These companies are exceedingly hip, we'll have to see how they do as public corporations.
Sources:
Skullcandy IPO? Check Your Head (WSJ)