Demand Media ($DMD), the company behind such helpful spam as the eHow Network, has just garnered a stock market valuation ($1.8 billion) just above that of the New York Times ($NYT).
Based on the reaction to my pummeling of the company this week, most people agree with me that these content farms are making the internet suck.
Apparently, Danny Sullivan at Search Engine Land agrees with me.  He's put together the below hilarious mock-up of what the New York Times homepage might look like if they chose to go all Demand with it…
(Click to Embiggen!)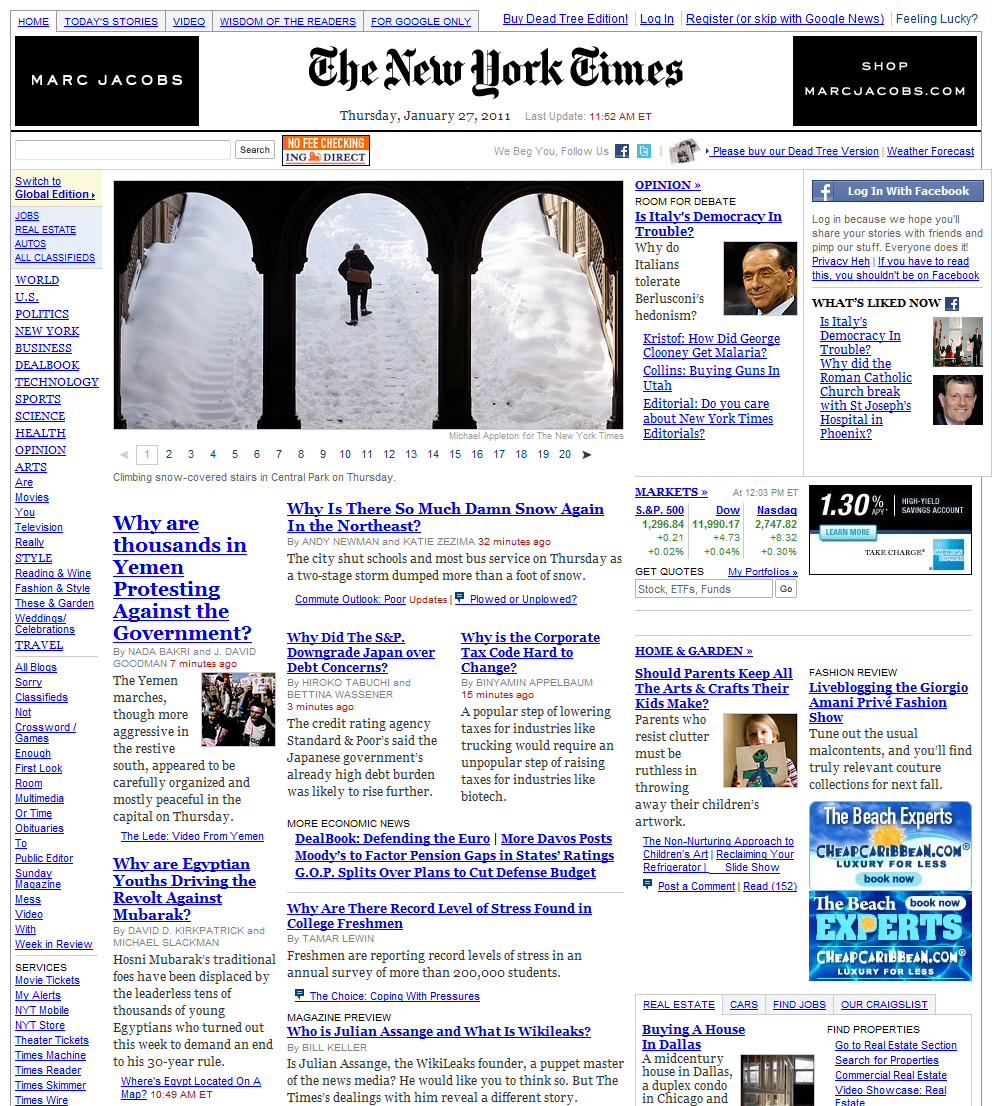 Majestic, I love.
Source:
The New York Times, Demand Media Edition (Search Engine Land)
Read Also: