The cover story from this weekend's Barron's was about the inevitability of the next wave of Big Pharma takeovers.
Many of the stocks mentioned have been on their own for way longer than is necessary.  There's no reason for one- or two-drug pharma companies to remain independent, depriving themselves of the chance for serious sales and marketing behind their compounds.
Andrew Bary put together a list of 13 smaller drug makers that could and perhaps should get bought.  Some of the names you'll probably recognize like Dendreon ($DNDN) and Human Genome ($HGSI).  Others will be interesting stories for you to learn about, like Cubist ($CBST) and Onyx ($ONXX).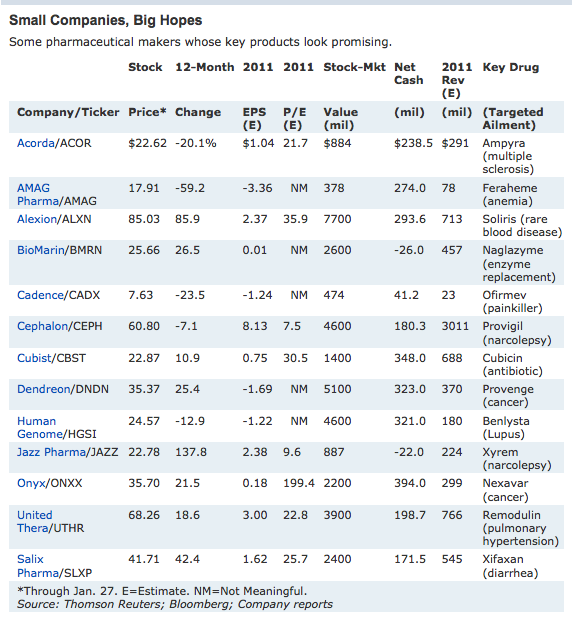 I've never been a big biotech or small pharma investor, I've seen more disappointment than success from watching my colleagues blow themselves up in this arena when the "guaranteed" FDA ruling or clinical trial went the wrong way.  But I do get involved here and there and this seems like a nice list to use as a starting point for my own homework.
Source: