The Nielsen Wire is out with a fascinating look at the mindset of consumers from around the world.  Many, especially in western nations, still believe that times will be tough in 2011.
There is a persistent fear that the jobs are not coming back.  The below Q4 snapshot gives you an idea of how they will use their spare cash (or lack thereof)…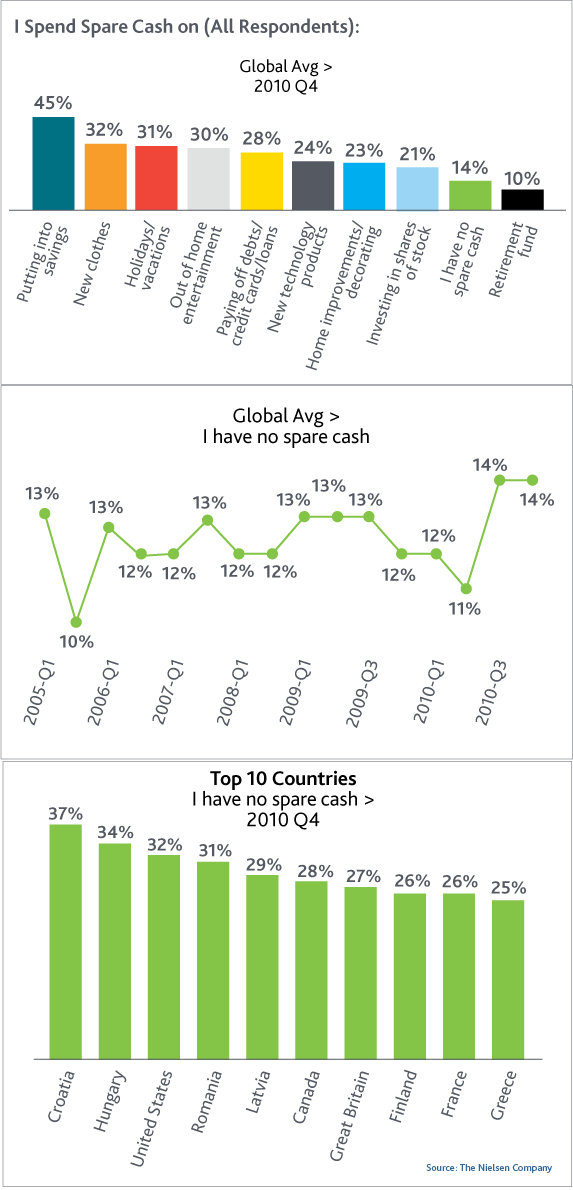 Betcha Brazilians and the new Chinese middle class feel very differently.
Source:
Jobs and Inflation Concerns Drive Pessimistic End to 2010 Global Consumer Confidence (Nielsen Wire)