Go visit any of the hardcore end-of-the-world sites and you'll consistently find a very particular type of pessimism porn centered around welfare rolls or national food stamp consumption figures.
For now let's leave aside the fact that cavorting around in your nihilist's ballgown, fluttering the fanned-out details of others' miseries most assuredly will earn you a spot in hell.  Instead, let's focus on whether or not there is anything of value to be learned from the incredibly sad food stamp statistics from a market perspective.
The answer, unless you own a time machine, is no.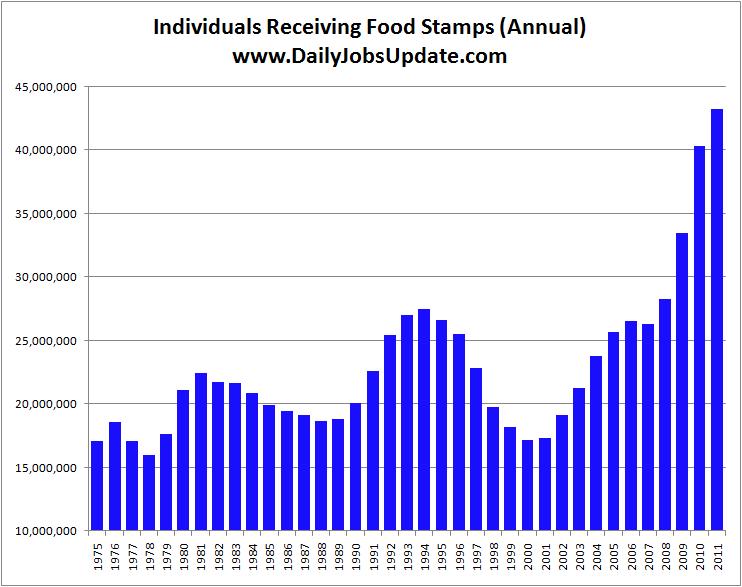 The above chart, cleverly named Foodstampon, was posted the other day at macro blog A Part of NY.
Have a look at the ebb and flow of food stamp consumption and you'll see that the economic lag can be 2 to 4 years.  It actually makes sense for this number to begin peaking at this moment, 7 quarters from the trough of business activity.  It probably gets worse before it gets better, but it holds no sway over the prospects for our recovery.
Source:
Hat Tip Greg Harmon