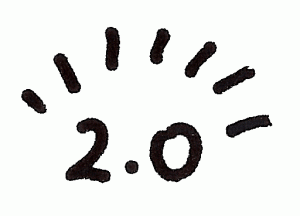 There Will Be Froth.
Good, it's a wake-up call for investors and inventors and I love it.  In late December, I was on CNBC talking about 3 Investment Themes for 2011 and this Social IPO Explosion was the first thing I mentioned (video here).
I'm so not a naysayer about this stuff, I'm actually really excited about the Web 2.0 IPOs.  Let's do a quick rundown of what we can expect as the social media start-ups come to market…
Groupon, without having done even $500 million in sales yet, turned down Google's ($GOOG) $6 billion offer and is now attracting a pre-IPO valuation of $15 billion!  Goldman's Lloyd Blankfein hopped a flight to Chicago this week to meet with the kids running this two-year-old company in the hopes of edging out Morgan Stanley's deal team for the IPO.
This is coolness, guys.
There's another name out there, LivingSocial, said to be a baby Groupon in the making.  They've just raised like $180 million with Amazon ($AMZN) having put in $175 million of it.  Web 1.0 e-commerce companies like Amazon can't afford to miss this boat and Jeff Bezos knows it.
How about LinkedIn?  This will probably be the first of the social media IPOs of 2011.  BofA / Merrill Lynch is said to be lined up as lead underwriter and valuation talk is somewhere north of $2 billion.  I'd bet the shares open with a nice premium as there will be insatiable demand for the lead stock in the category.  Fundamentals we'll worry about down the road.  By the way, don't be surprised to see a Bloomberg or a Thompson Reuters or even Dow Jones make a run at this thing or take a big stake before the offering.
Also on the runway is social games maker Zynga, which if Activision ($ATVI) or Electronic Arts ($ERTS) have any sense will get swallowed up pre-IPO.
Demand Media, quite possibly the most anti-social of the social IPOs is about to raise $1.25 billion in a Goldman-led deal later this month.  Demand Media is a content farm, they hire destitute writers to make horrible articles on things that people are searching Google for.  It's a disgrace and everyone involved should hate themselves.  If you invest in this spam company when it comes public then you are part of the problem.
We should also mention potential deals like Renren, supposedly the largest social network in China as well as Nuomi, the "Chinese Groupon".  I will not be investing in these, maybe I'll trade 'em.
Skype's out there too but I look at it more as a communications company than a social media name so we'll save that for another time.  It's going to be gargantuan.
The big one, obviously Facebook, is a 2012 story but expect to hear about it every week until then.  Valuation right now based on recent investment rounds and share sales on the Silicon Valley Wild West Stock Exchange is said to be $56 billion or so.  Just to put that market cap in perspective, it makes Facebook a "bigger" company than CVS, Caterpillar, American Express, Target, Boeing, Fedex, Nike, DuPont and Walgreens.  Updated: TechCrunch is now reporting that shares are now changing hands at $70 billion.  Why not?
And then there's Twitter, my personal favorite.  Not my favorite as a business because I have no idea how they'll make money, but my favorite as an institution.  I wish we could just turn Twitter into a utility where all users pledge a few dollars to a year just to keep it running.  And to stop them from having to put ads all over it.  CEO Dick Costolo says an IPO is "way out in the future" but my bet would be that someone buys it.  Valuation talk is $4 billion but I think Google would pay double.  Twitter is like Youtube to them – they may have no idea how to monetize it but they can't afford to let anyone else have it.
It's not that I'm going to be jumping on all of these stocks, a lot of them won't exist in 3 years anyway.  Even über-VC Fred Wilson isn't quite sure how he feels about these valuations just yet.  but they will be fun to trade and read about and watch develop.
More importantly, though, they bring people back to the stock market and refocus attention back on entrepreneurship and away from the Death of Capitalism doomsaying that's dominated so much of the national conversation.
Below is some additional reading on The 2.0's…
Sources:
Morgan Stanley Gains Upper Hand in Groupon IPO Scramble (Observer)
Five Social Media Starups Top $1 Billion Valuations (The Business Insider)
Groupon Advances on I.P.O. That Could Value It at $15 Billion (NYT)
Social Network: Tech Bubble 2.0?  (Zero Hedge)
The Second Coming of the Internet IPO (A VC)
LinkedIn Plans to Pursue an IPO (WSJ)
Read Also:
Memo to WSJ DealJournal re: Facebook/Goldman (TRB)
If You Could Short Facebook, Would You?  (TRB)