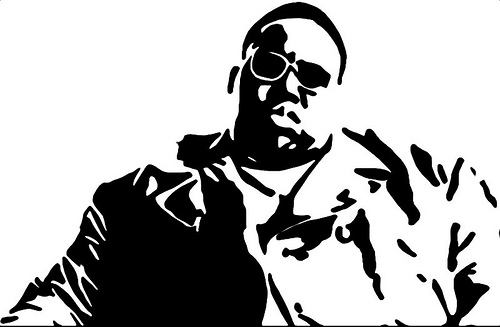 The Greatest Rapper of All Time may also have been an entrepreneurial guru.
My boy Greg Battle, himself a successful tech/media guy and fellow lover of all things Christopher Wallace, has adapted the Notorious B.I.G.'s classic how-to guide The Ten Crack Commandments for the business world.
From Leftover Takeout:
2.  Never let 'em know your next move.  Bad boys move in silence or violence. Though the public markets demand guidance and penalize surprises, know that while your business is private, zero guidance and surprise are the strongest tools in your arsenal.  Projecting your strategy before you can defend it, let alone capitalize upon it, can undermine you.  Case in point, when Facebook launches features like Global Like or aggressive privacy policy changes, they don't do a press release about what they're going to do for public opinion, they just do it and go as live and as wide as possible with overwhelming force.  The biggest crimes/victories are committed/won in public without warning.
You'll probably be wanting all ten so head over below.
Source:
Ten Crack Commandments: Notoriously B.I.G. Entrepreneurship Handbook (Leftover Takeout)