Tight as a drum in the smartphone operating system race…
Now remember, this is important because we're about to see hundreds of millions of these sold in 2011 thanks to plunging component prices and a sea change in the way people get data plans (discussed here: Half a Billion Smartphones in 2011).  Research In Motion's operating system falls somewhere between Apple's OS and Google's Android in terms of overall market share.
The following from NielsenWire based on June – November data: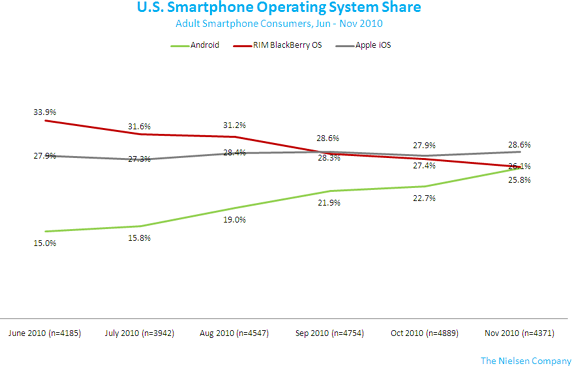 But wait!  Have a look at the astounding tear that Android has been on!  Android has snagged a full 40% of new smartphone customers since the summer.  Here's a look at the last 6 months in "recent acquirers":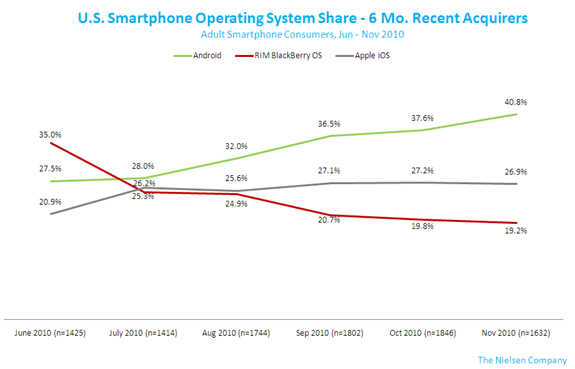 It's a total cage match between these three and RIM's had one of its ears bit off.
On another note: Microsoft's Windows Mobile and the Palm OS (now owned by H-P) are a little like Scott Baio or the male cast members of Friends – you know they're out there somewhere but you almost never see them.
Source:
Apple Leads Smartphone Race, while Android Attracts Most Recent Customers (NielsenWire)
Read Also: