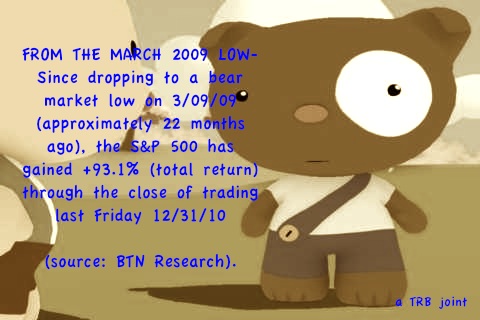 Ever hear the phrase "too smart for their own good"?  The Long Term Capital guys fit that bill, as did the quants and product guys who fed and securitized the mortgage boom.
And then there is a whole other group of geeks who were so busy looking 10 steps ahead that they missed (and forced others to miss) a stock market DOUBLE in less than 2 year's time.  A 93.1% gain for the S&P 500 in 22 months.  What.
The market could have a down 30% year in 2011 and the haters would still have been wrong.  Keep watching Cartoon Bears, geniuses, I'll be watching Price..
As my boy Brian Shannon likes to say, "only price pays".