There is a fantastic post at the StockCharts.com Blog that you simply must check out.  Hat tip goes to my pal Prieur Du Plessis who snagged it for his excellent site Investment Postcards.
Basically, Arthur Hill cycles through some of the most important chart developments of the year…Apple surpassing Microsoft in market cap, the relative strength of small caps, and this look (below) at the ongoing Dow Theory buy signal (which I gave you the heads up on earlier this fall)…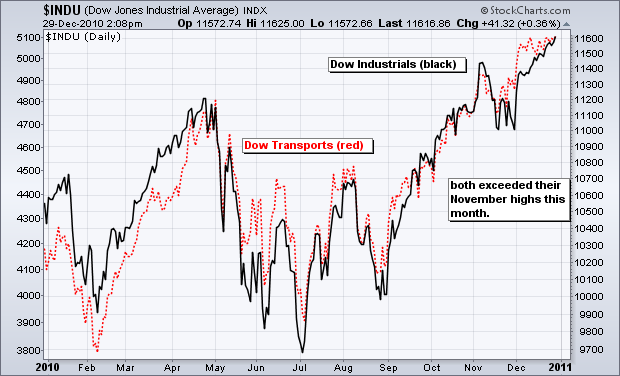 Be sure to head over for the rest of these important charts, this is the best post of the day.
Source:
Top 10 Technical Developments in 2010 (StockCharts)
Read Also: