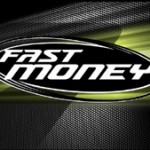 What are the themes and fads that investors can expect in 2011?  I couldn't say for sure, but I'm pretty prescient with these types of things having seen and played 14 years' worth of this stuff here on The Street.
I'll be live on CNBC's Fast Money program tonight at 5pm EST to highlight three of these emerging trends tonight.  My segment will be around the halfway point, I'm told.
Hope to see ya there!  Video tomorrow if available.
Updated – Video Here:
http://thereformedbroker.com/2010/12/29/3-investing-trends-for-2011-live-on-fast-money/
Read Also: